Nativity Scene
I have always wanted to make a LEGO® creche, but the camels' knees were giving me trouble. After doing those, the rest followed smoothly. Here is what I came up with.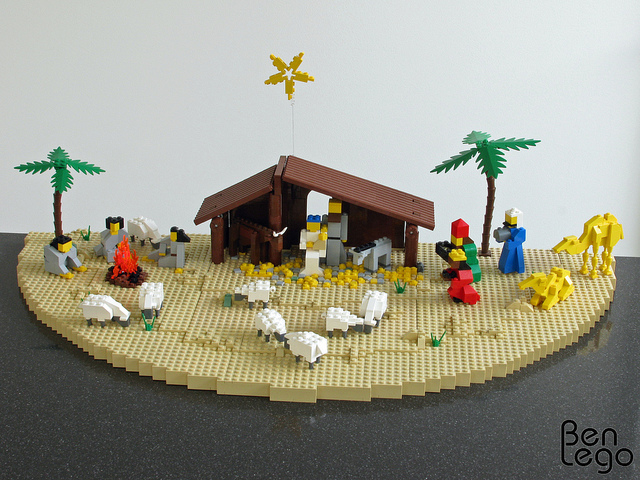 (image by BenLego, who finished the total scene)

CAMELS
Sitting and standing camels. For the standing one, you need lots of yellow wine glasses in the knobbly knees! Instructions here.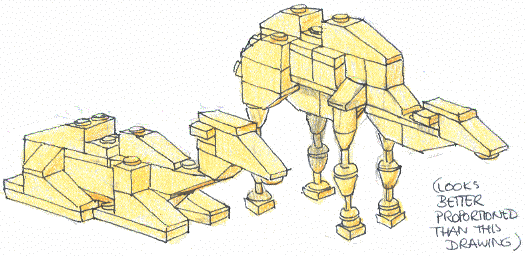 SHEEP
The instruction sheet contains some more variations.

SHEPHERDS
I wanted to make some shepherds sitting around the fire in different poses. Instructions here.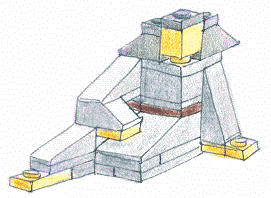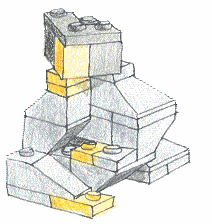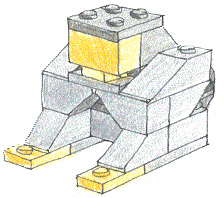 THREE WISE MEN
Balthasar, Melchior and Caspar, each with their own regional but oriental variation. Instructions here.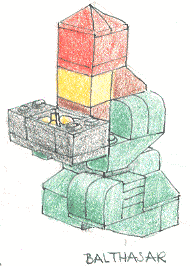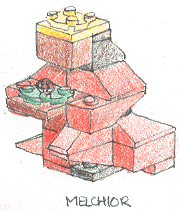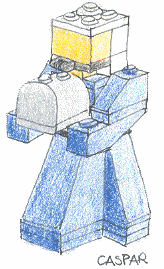 OX AND ASS
The donkey is especially sweet and can wag its tail. The ox can lift its tail, for obvious purposes. Instructions here.


HOLY FAMILY
No haloes in this (I was raised a protestant), but catholics can provide those easily. Instructions here.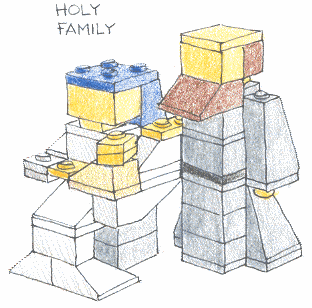 NEW IN 2006: LDRAW files available for all models:
family.ldr, ox.ldr, donkey.ldr, caspar.ldr, melchior.ldr, balthasar.ldr, camel1.ldr, camel2.ldr, shepherd1.ldr, shepherd2.ldr, shepherd3.ldr, sheep1.ldr, lamb.ldr.
NEW IN 2011: Rachel Hardy kindly compiled a parts list based on the LDRAW files. She was able to get the parts by orders from 5 vendors, for a total of about $100.

---
email: leo@science.uva.nl