Show me the Data
Was an event on May 20th, 2010 where nine multi-disciplinary teams coming from the Masterprograms Human Centered Multimedia, Artificial Intelligence, New Media of the UvA and Editorial design of the HKU presented their data visualization projects:
FlickrTimes
Fabulicious
TwitterLyrics
StackOverflow
Global Dependency Explorer
Emcdda explorer
ClusterBird
MovieVision
Uview
The international jury declared the Global Dependency Explorer as the best project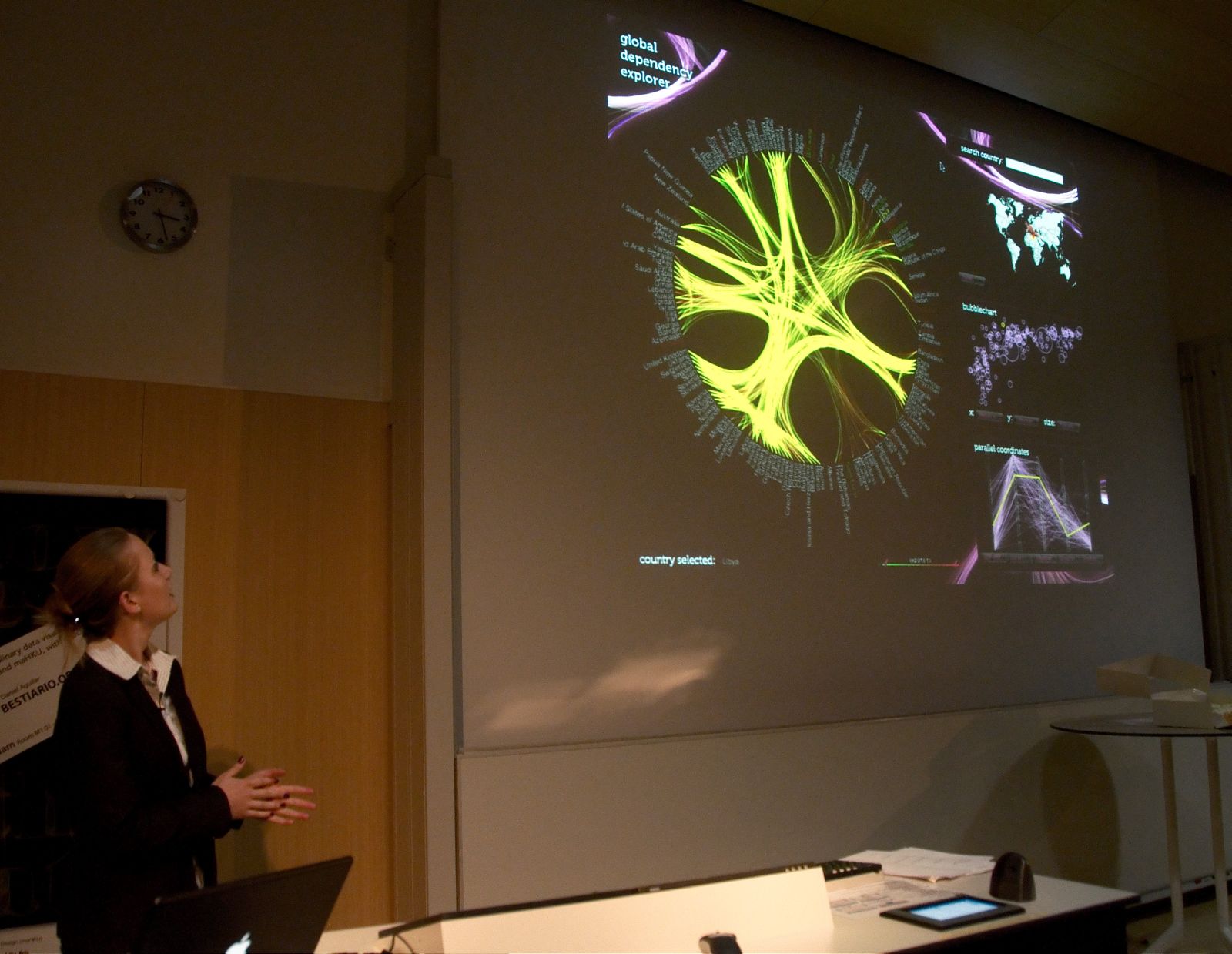 Next to the project presentations there were two internationally acclaimed speakers and a national company presenting their latest results.
Manuel Lima (VisualComplexity.com)
Daniel Aguilar (Bestiario.org)
Erik-Jan van der Linden - MagnaView
The day was organized by Yuri Engelhardt, Raul Nino Zambrano, and Marcel Worring. Here they are shown with the guest speakers: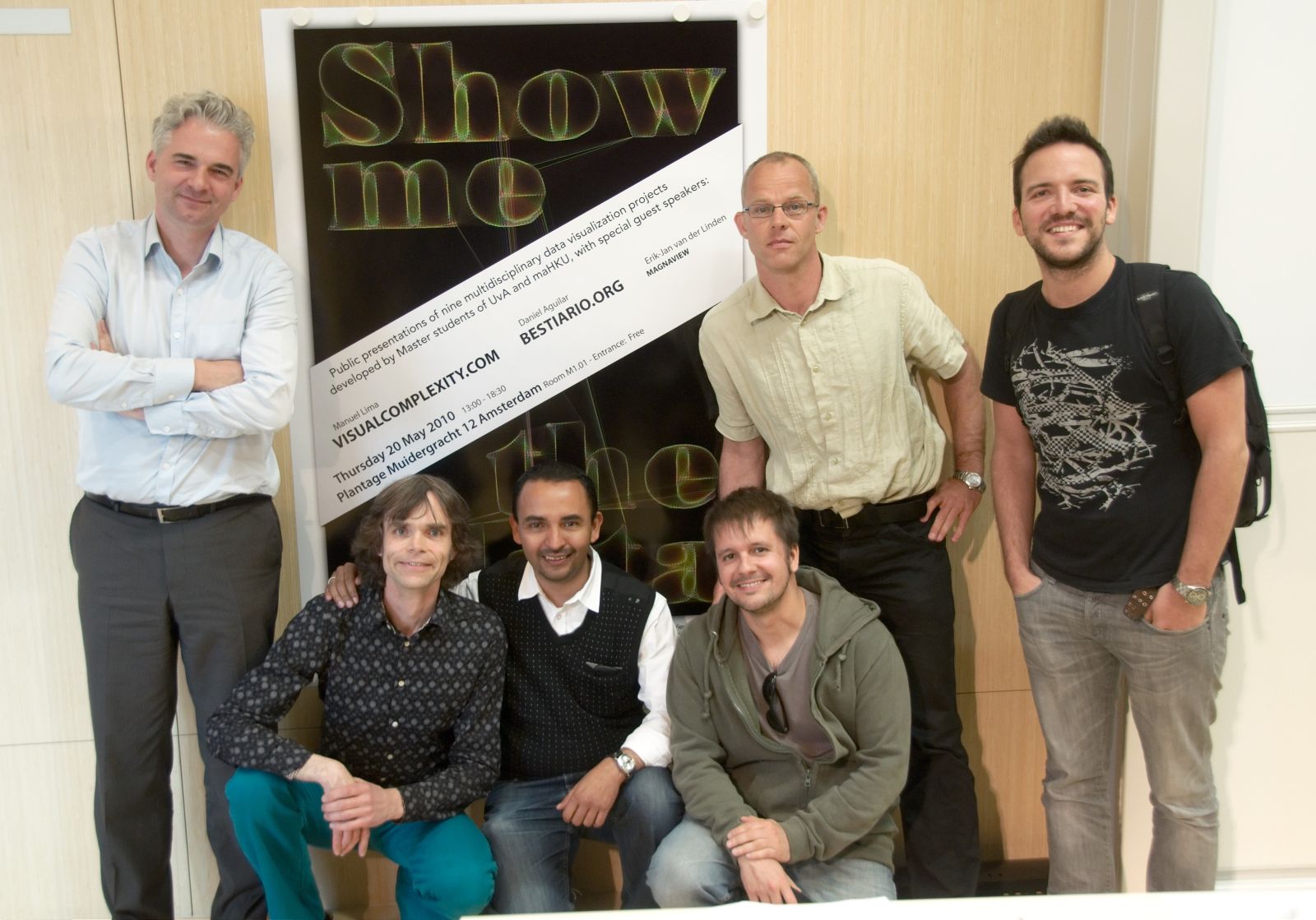 The event was sponsored by CCCT and MagnaView.