---
Home page Rob Stevenson
---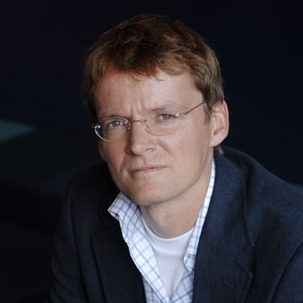 Rob Stevenson
Research Interests:
Numerical Methods for PDEs.
Finite Elements.
Multiscale Methods.
Adaptive approximation.
Editing:
Projects:
NWO Free Competition project first round 2011 Adaptive solution methods for First Order Least Squares. PhD-student: Dirk Broersen.
NWO Free Competition project second round 2012 Discontinuous Petrov Galerkin discretizations of convection diffusion equations. PhD-student: Nikolaos Rekatsinas.
Former PhD students:
Hoang Nguyen (Date of graduation: April 18, 2005, Utrecht University)
Gantumur Tsogtgerel (October 9, 2006, Utrecht University)
Yaroslav Kondratyuk (October 18, 2006, Utrecht University)
Tammo Jan Dijkema (June 29, 2009, Utrecht University)
Nabi Godarzvand Chegini (March 13, 2014, University of Amsterdam)
Former post-docs:
Helmut Harbrecht
Mario Mommer
Teaching:
Former activities:
Open competition project Finite element wavelets for solving operator equations, funded by NWO, 2001-2005.
Innovation impulse project Wavelets for solving operator equations funded by NWO, 2001-2006.
EU-IHP project Nonlinear Approximation and Adaptivity: Breaking Complexity in Numerical Modelling and Data Representation, 2002-2006.
Workshop Fast numerical solution of partial differential equations, Utrecht, December 20-22, 2005.
Free Competition project Adaptive wavelet methods for operator equations: Tensor Product approximations, funded by NWO, 2009-2014.
DFG Priority Programme 1324, 2007-2014.
Mailing address:
Korteweg-de Vries (KdV) Institute for Mathematics,
University of Amsterdam,
P.O. Box 94248,
1090 GE Amsterdam, The Netherlands.
Visiting address:
Korteweg-de Vries (KdV) Institute for Mathematics,
University of Amsterdam,
Science Park 105, room F3.46,
1098 XG Amsterdam, Netherlands.
(See directions for visitors and map.)
phone: +31-20-525 5805
fax: +31-20-525 7820
email (@uva.nl): R.P.Stevenson

---