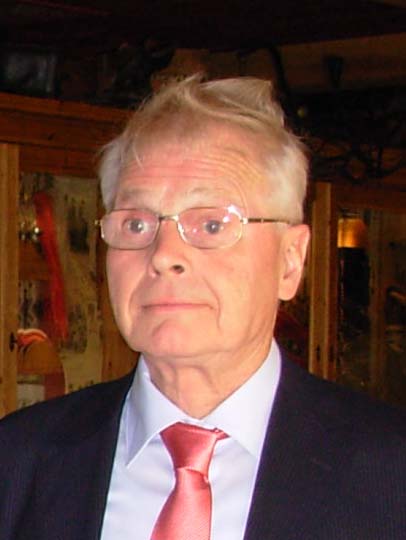 Theodorus (Dirk) J. Dekker
---
CV in a nutshell
1954 Master's degree in mathematics, University of Amsterdam
1958 Ph. D. in Mathematics and Sciences, UvA
1971 full professor in Numerical Analysis, UvA
1981 co-founder of UvA Computer Science department
1992 retired

Present research interests
numerical analysis and numerical software
number theory

Publications
T. J. Dekker: Primes in quadratic fields; arXiv:1001.5214 [math.NT] (2010); web: primespaper

(2003-2010).


T. J. Dekker: Priemgetallen en priemidealen in kwadratische lichamen; web: priemartikel

(2005-2013).


T. J. Dekker, W. Hoffmann, K. Potma: Stability of the Gauss-Huard algorithm with partial pivoting; Computing 58, 225-244 (1997).
T. J. Dekker, W. Hoffmann: Rehabilitation of the Gauss-Jordan algorithm; Numerische Mathematik 54 (1989), 591-599.
J. C. P. Bus & T. J. Dekker, Two efficient algorithms with guaranteed convergence for finding a zero of a function; ACM TOMS 1, 330-345 (1975).
T. J. Dekker. J. F. Traub: The shifted QR algorithm for Hermitian matrices; Linear algebra and its applications 4, 137-154 (1971).
T. J. Dekker: Paradoxical decompositions of sets and spaces; thesis Amsterdam (1958).


Personal
---
Maintained by T.J.Dekker@uva.nl
Last modified: December 2014.