Geometric algebra (based on Clifford algebra)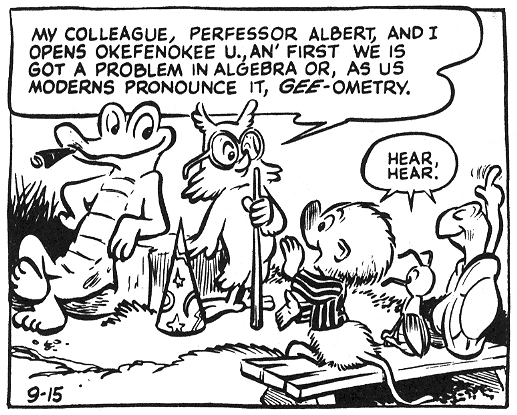 Check out our book [2007]: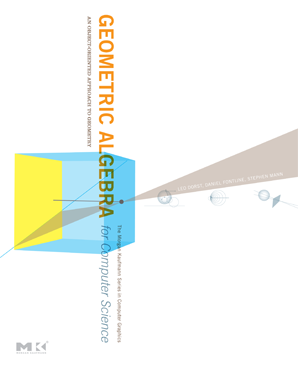 Geometric algebra is a very convenient representational and computational system for geometry. It is going to be the way computer science deals with geometrical issues. It contains, in a fully integrated manner, linear algebra, vector calculus, differential geometry, complex numbers and quaternions as real geometric entities, and lots more. This powerful language is based in Clifford algebra. David Hestenes was the among first to realize its enormous importance for physics, where it is now finding inroads. The revolution for computer science is currently in the making, and we hope to contribute to it.
WE ARE IN THE PROCESS OF RE-ORGANIZING OUR AMSTERDAM GEOMETRIC ALGEBRA PAGES, AND RELOCATING THEM TO http://www.science.uva.nl/ga/. PLEASE USE THAT LINK IN THE FUTURE.
SOFTWARE FOR GEOMETRIC ALGEBRA


INTRODUCTIONS TO GEOMETRIC ALGEBRA

PAPERS AND PRESENTATIONS

My paper The inner products of geometric algebra which appeared in the book Applications of Geometric Algebra in Computer Science and Engineering (Dorst, Doran, Lasenby, eds), Birkhauser, 2002.

A paper Honing geometric algebra for its use in the computer sciences (Leo Dorst, 2001) published in the book Geometric Computing with Clifford Algebras, ed. G. Sommer, Springer 2001, Chapter 6, pp. 127-152. (The book version lacks some symbols in the figures.) PDF here.

A paper on an application: Objects in contact: boundary collisions as geometric wave propagation (Leo Dorst, 2001), in E. Bayro-Corrochano, G. Sobczyk, eds, Birkh\"auser, 2001, Chapter 17, pp. 349-370. PDF here (looks ugly, prints well).
Also available: the slides of this presentation, in ps or pdf.
A related presentation is on the systems theory of contact, in ps or pdf.


LINKS

last update: 20020608
---
email: leo@wins.uva.nl