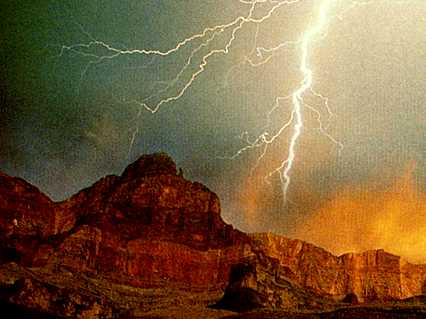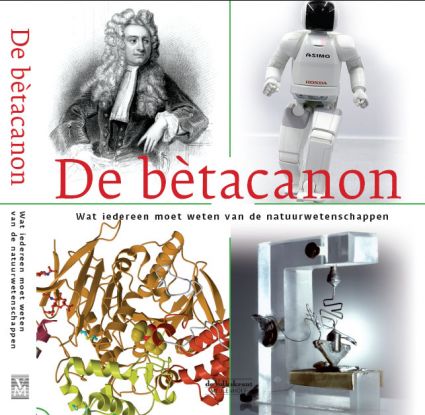 Het Betacanonboek bestellen.

2007: Het jaar van 50 voltreffers voor Betacanon


Ieder weekend in 2007 verschijnt er een aflevering van de betacanon in de Volkskrant. Men kan de stand van zeken volgen op:

http://extra.volkskrant.nl/betacanon/

sterker nog, u wordt uitgenodigd zelf bijdragen te leveren en mee te discussieren, want de betacanon is opgezet in de vorm van een Wiki, een interactieve web encyclopedie waaraan iedereen informatie kan bijdragen onder het motto "survival of the best".


De eerste aflevering ging -- als bescheiden begin -- heel passend over het getal nul: ooit kenden mensen alleen de getallen: een, twee, drie, etc. maar veel wiskunde bleek daarmee onmogelijk. Totdat dus, in Europa pas in 1202 door Leonardo van Pisa, het getal nul werd geintroduceerd. Terzijde: nu we doodgegooid worden met gepraat over de joods-christelijke wortels van onze beschaving is het goed te benadrukken dat we deze doorbraak te danken hebben aan de Arabische beschaving; de rest komt trouwens goeddeels van de heidense Griekse beschaving; tegen de tijd dat het christendom de macht greep in het Romeinse rijk was het de dood in de pot.
Het initiatief is natuurlijk geinspireerd door de canon van de Nederlandse geschiedenis, gemaakt onder leiding van de beroemde neerlandicus Frits van Oostrom. Van hem hebben we het goede idee overgenomen om de canon, dus alles wat een ontwikkeld mens eigenlijk zou moeten weten, op te stellen via vensters, dus die plaattectoniek of dat getal nul zijn alleen maar vensters waardoorheen je zicht krijgt op een veel breder thema, zoals de dynamiek van de aardbol of de getallenleer.
We doen ook een paar dingen anders dan Van Oostrom. Betakennis is in zekere zin anarchistisch en is nooit af. Daarom is er een commissie ingesteld onder leiding van de natuurkundige Robbert Dijkgraaf, waar ook bijvoorbeeld de wetenschapsfilosoof Bas Haring inzit, landbouwexpert prof. Louise Fresco, en nog een paar anderen, waaronder ik, maar die commissie schrijft niet zelf; we nodigen jonge wetenschappers, bijvoorbeeld onderzoekers in opleiding, of aspirant wetenschapsjournalisten uit om over een door ons aangereikt thema te schrijven; de commissie doet samen met mensen van de krant de wetenschappelijke en journalistieke begeleiding en redaktie. Verder is er geen nadruk op Nederland; betakennis is bij uitstek internationaal, de structuur van de DNA dubbele helix is niet afhankelijk van je cultuur. We zullen wel bij het venster "tijd" benadrukken dat het slingeruurwerk is uitgevonden door onze landgenoot Christiaan Huygens, al was het maar omdat die in de canon van de Nederlandse geschiedenis helaas ontbreekt. Tenslotte willen we onze keuze voor de canon alleen als startpunt kiezen, en op de site komt er een soort wikipedia-structuur zodat mensen thuis mee kunnen schrijven.

(Ten dele gebaseerd op een "Buitenhof" column (7/1/2007) van Ronald Plasterk.) Ê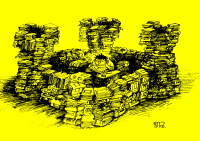 Nederlandstalige boeken over de natuurwetenschappen
(Aanraders voor (openbare) bibliotheken)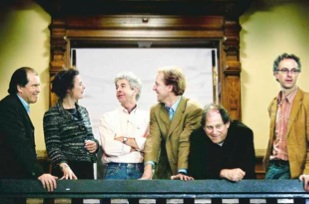 Waarom een betacanon?